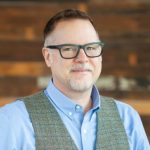 Eric Martin
Broker
A little about me
Thank goodness u-turns are allowed on the road of life, because I have made a few. I spent my early career in various sales and business development roles. I worked primarily in the technology sector cutting my teeth with start-ups like iCat and Stamps.com as well as some heavy hitters like chip giant Intel. In 2001, when dot-com went dot-gone, I made a major course adjustment.
I went back to school and completed both Bachelors (Herbal Sciences '04) and Masters (Acupuncture and Chinese Medicine '07) degrees at Bastyr University. I briefly joined the faculty as an adjunct instructor and in 2008 founded what would become a very successful natural medicine clinic in downtown Seattle, GoodMedizen Acupuncture and Herbs.
In 2017, while still at GoodMedizen, I decided to get my residential real estate license with Metropolist. At first this was to simply be able to help my partner, Emily, who was also a Realtor. And guess what? I loved it! So from March 2017 through most of 2020, I both owned an operated GoodMedizen, and would then slip out of the clinic and into my real estate role and help Emily with our growing real estate business, Austin and Martin.
When the Covid-19 Pandemic struck in 2020, I was forced to close the clinic temporarily. Suddenly with 100% of my focus on guiding clients in the buying and selling of homes, Austin and Martin took off. Rather than continuing to divide my attention between two very different, yet demanding careers, I negotiated an ownership transfer of GoodMedizen to one of my employees and have been solely in real estate since the start of 2021.
Guiding people through one of the most important transitions of their life brings me tremendous joy and satisfaction.
A rather circuitous career path to be sure, yet I have thoroughly enjoyed every step of the journey.